---
We print because we care!
Fast · Innovative · Care
We're Fast, focusing on service and having the ability to accommodate short notice orders.

We're Innovative, having been the first Canadian label printer to come up with an environmentally conscious label construction called ProPETE™ in 2017. We also innovate every time we partner with our customers, developing unique label designs based on our customers' requirements.

We Care, making sure we understand your needs, and we take pride in ensuring colour consistency and industry-leading quality every time.
What We Do
Don't worry. We're not going to talk to you about our big new shiny press, but rather, how we can service your needs!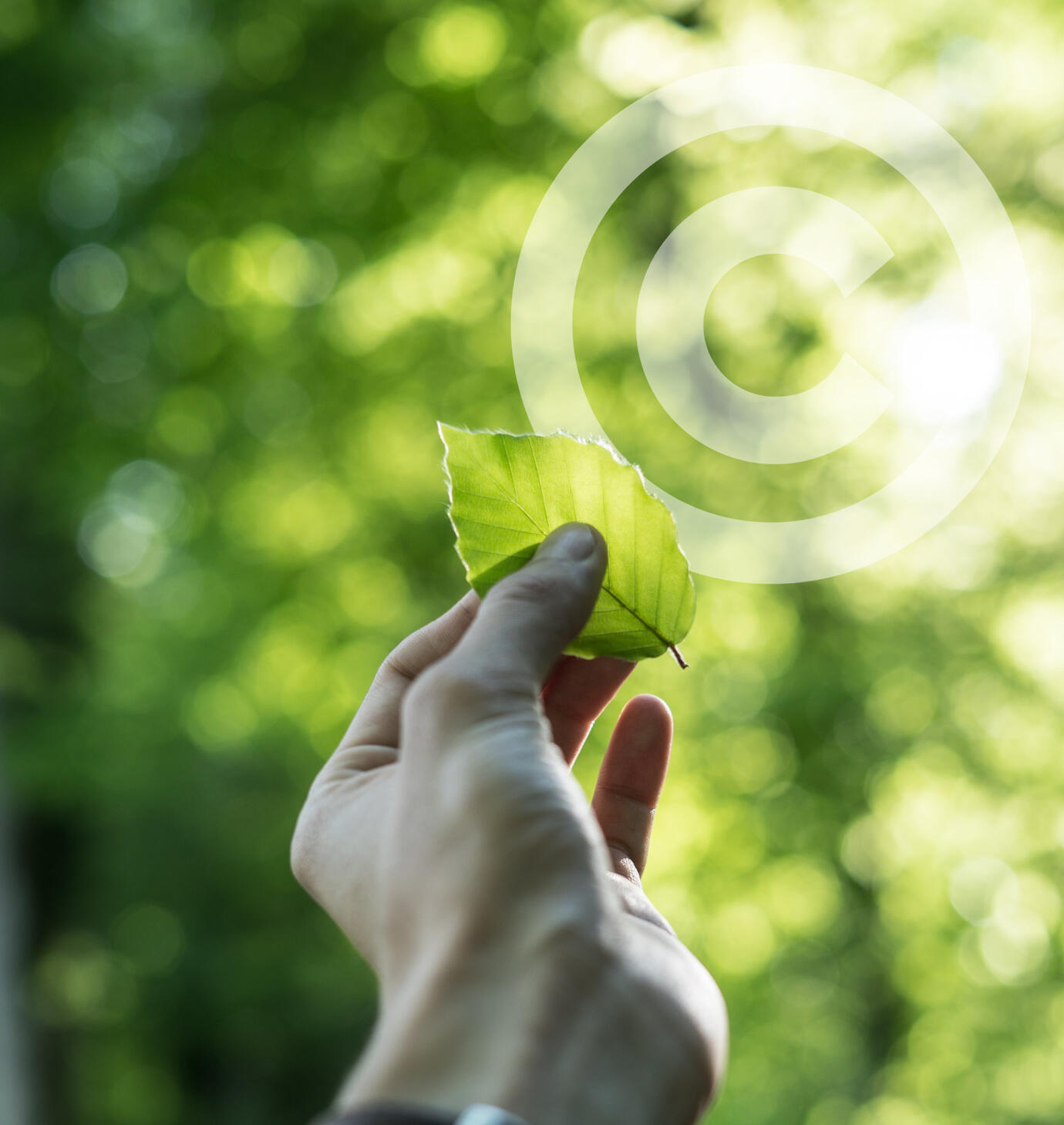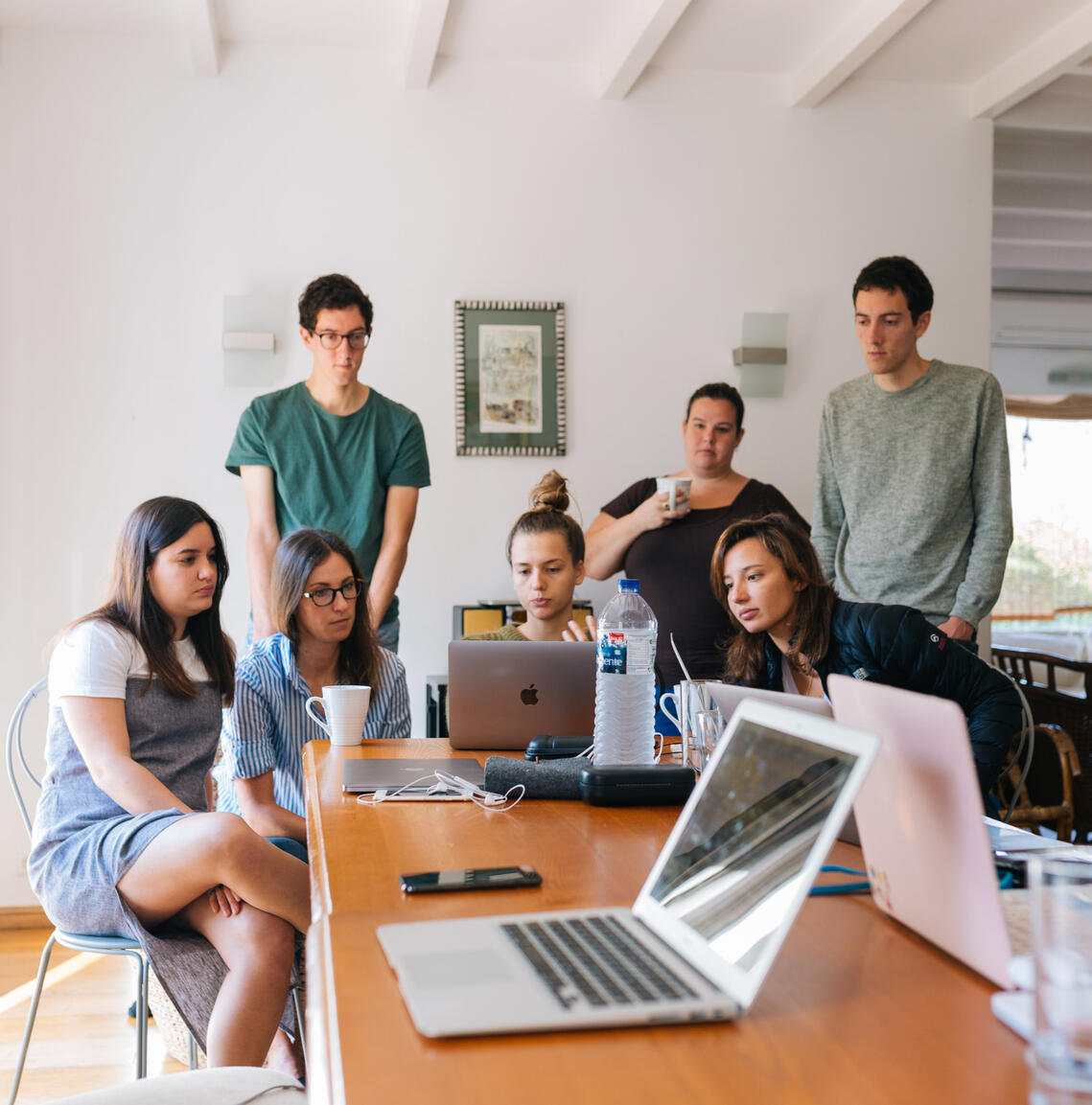 Sustainability
Our service and quality mean as much to us as they do to you and the environment!
Get in touch!
Shoot us a message to discuss your next project!
---
Hours of Operation
Monday: 7am-5pm
Tuesday: 7am-5pm
Wednesday: 7am-5pm
Thursday: 7am-5pm
Friday: 7am-5pm
---
---
For deliveries and pick-ups:

5205 Harvester Rd. Unit #6
Burlington, Ontario
L7L 6B5
---
Join Our Team
We are always interested in hearing from skilled and motivated professionals with industry experience.

Please email us at: employment@artcraftlabel.ca to find out more information about how you can join our winning team.
---
Here's what we can offer you.
Get in touch!
Shoot us a message to discuss your next project!
---
Hours of Operation
Monday: 7am-5pm
Tuesday: 7am-5pm
Wednesday: 7am-5pm
Thursday: 7am-5pm
Friday: 7am-5pm
---
---
For deliveries and pick-ups:

5205 Harvester Rd. Unit #6
Burlington, Ontario
L7L 6B5
---
Join Our Team
We are always interested in hearing from skilled and motivated professionals with industry experience.

Please email us at: employment@artcraftlabel.ca to find out more information about how you can join our winning team.
---
About Us
Founded in 1977, Artcraft is an industry-leading label manufacturer offering high end specialized pressure sensitive label printing to the most discerning customers.

Our operation is housed in an 11,000 square foot facility that is climate controlled and well-appointed to ensure we meet best-of-breed manufacturing practices. Our ultra-modern installation houses the most advanced inventory control and monitoring system to be able to meet our customers' needs.

Using best of breed communication technology has enabled us to stay in touch and well connected with our customer base during the Covid-19 pandemic. Our ability to provide fast and reliable service has earned us continuous growth and recognition year after year.
Our Team
Our staff understands the challenges the packaging industry faces. Whether you have a new project or find yourself faced with an emergency on an existing project, our staff is here to help.
One of our key objectives is to respond to your inquiry within the same day of you asking. We use the latest communication technology and have created an environment where our staff members are trained regularly on new emerging processes and technologies.
Our Customer Care Team
Stacey
Prepress Manager
As Prepress manager, Stacey is no rookie to our industry. Having been at Artcraft for over 20 years she has a wealth of knowledge and supports our operation by being the sounding board for some of our most intricate jobs.
Michelle
Account Manager
Michelle is a graduate with a Bachelor of Technology from Graphic Communications Management at Ryerson University. She is deadline driven and recognized for prioritizing and focusing on tasks that are required for completion.
Kristin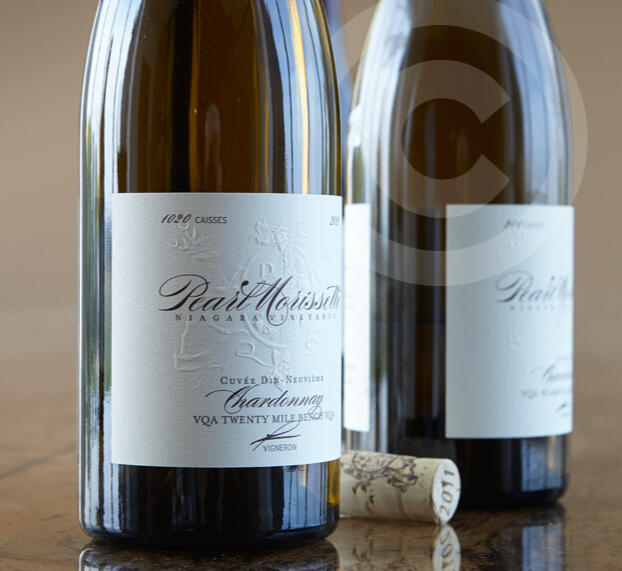 Customer Service Representative
Kristin is a graduate of Mohawk College's Graphic Design & Packaging program. With over 10 years' experience in the printing and packaging industry, Kristin offers a diverse skill set and focuses on customer satisfaction.
Emma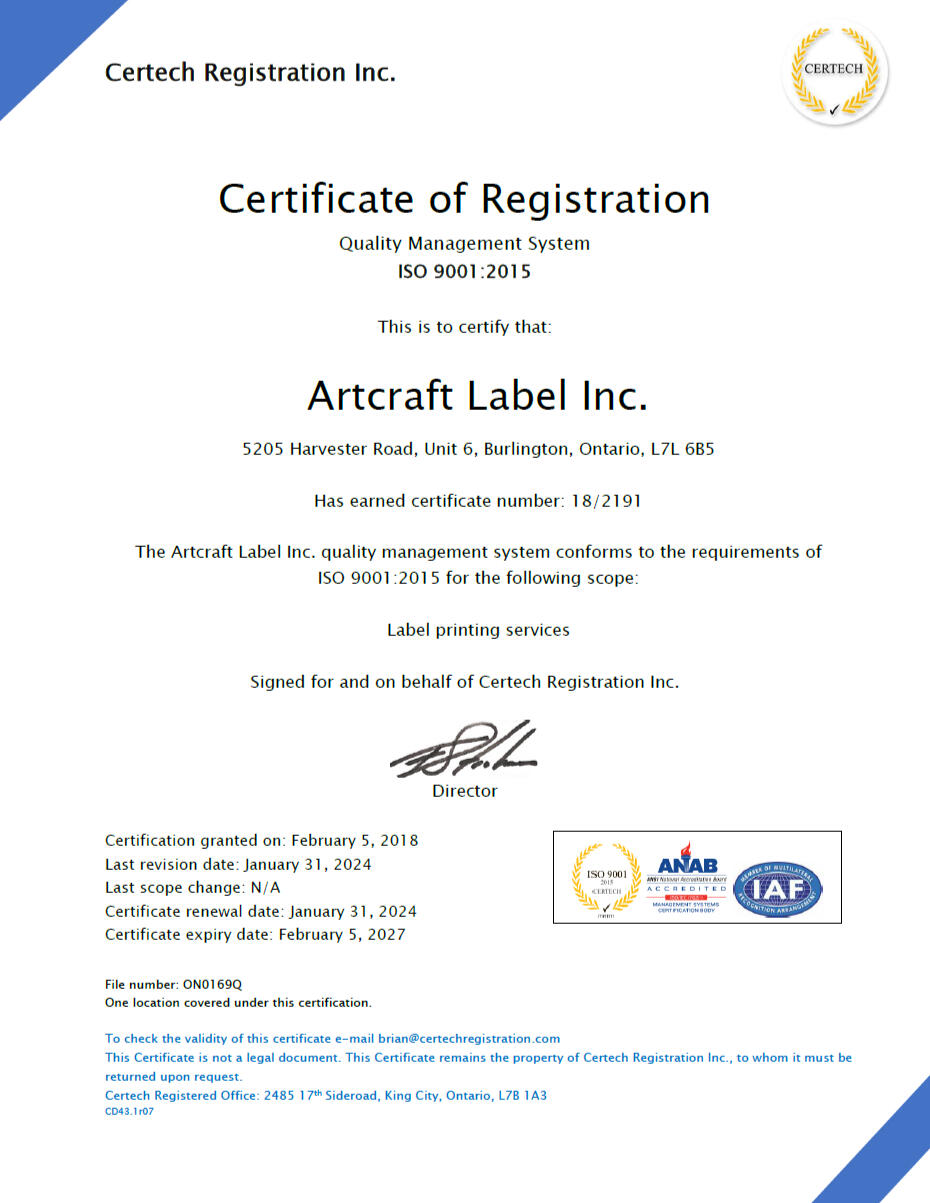 Customer Service Representative
Emma is a graduate from Wilfrid Laurier University with a Bachelor of Business Administration. With a concentration Environmental Economics, Emma is data-driven and brings a unique focus of meeting sustainability goals. Above all, she values the strong customer relationships.
Our Management Team
Alain
President
Alain is an experienced and encouraging leader who inspires confidence and empowers the performance of Artcraft's team. With over 30 years of leadership experience, he is committed to continuous improvement and lifelong learning. His approach sets the tone for Artcraft's team: always client-focused and fully committed to excellence in every aspect of our work.
Mary
Operations & Finance
Mary brings to the team over 30 years in manufacturing and financial management experience. She is skilled in best engineering practices that brings balance and support to the organization. She is our go to when it comes to critical thinking and situations where we need objective input.
Sandro
Operations Manager
Sandro is a graduate of Ryerson University's Graphics Communication program; Sandro brings a fresh approach to our processes and is always ready to help. Although you won't see much of him, he is always in the back making the magic happen.
---
Our Advisory Team
Charles Lambert
Principal, CLL Advisory Group and former Fintech and Bank CEO
Charles is a seasoned financial services executive with 25 years of proven successes in the financial services industry. His banking experience brings valuable support to Artcraft long term financial strategy.
Brian Schiedel
Sales Management Consultant
Brian is a Sales Management Advisor who has built a strong reputation across a broad spectrum of industries that include: Specialty Chemicals; Consumer Packaged Goods; Packaging; Business Services; and Bioplastics. He has led small and mid-size companies through change management. His expertise is invaluable in supporting Artcraft's ongoing success.
Marc Huneault
Lawyer & Partner, Weaver Simmons LLP
Marc is a lawyer and Partner with Weaver Simmons LLP, Sudbury, ON. He has over 25 years' experience providing guidance to small and medium-sized businesses. He brings to Artcraft a non-nonsense approach to business planning.
---
Here's how we can service you.
---
Take a look at our specialties...
Wine and Spirits
We have been serving the Wine and Spirits industries for the past 20 years. We understand the constant hurdles our customers face waiting for regulatory approvals and have set our systems up to adapt to these conditions in a way that no one else can.

We are conveniently located close to the Niagara region, which gives us the ability to provide a rate of service that is unique in our industry, no matter the size of the run.

We have received and continue to receive awards year after year for the high-quality labels we produce.
Photos curtesy of the following: Georgian Bay Spirit Co. , GLC Invitations (Guy Lafleur) and Photographer: Laura Lefko, Tawse Winery
Food and Beverages
We recognize the importance of speed to market and brand impact on the store shelves and are always ready to jump into action to get things done on time, every time. We understand the packaging used must be environmentally sustainable and we continually strive to produce more sustainable constructions. Our manufacturing methods continue to evolve to support this critical part of our mission.
"My experience with Artcraft label has been extremely positive. I have been thoroughly impressed and have never second guessed my decision to make the switch. I highly recommend them!" - Shannon Kamins, Booch Organic Kombucha
Household and Industrial Products
Household and Industrial products is one of the most important industries when it comes to sustainable innovation. Our people and suppliers have teamed up to help our customers with labelling solutions that are unique to our customers' specific applications and requirements. Call us to find out more.
"Artcraft has been very dedicated to helping us with last-minute emergencies, especially with new launches. The staff is always quick to respond to e-mails regarding all aspects of our orders and deliver A+ customer service from start to finish." - Mark Brandon, Ippolito Fruit & Produce
Artisan Cheese
Our Innovative approach to serving the Artisan Cheese market dates back to our humble beginnings back in 1977. At that time, we were introduced to some of the most demanding customers who insisted on nothing short of perfection in application and print quality. Having to deal with multiple obstacles, our team came through and we are proud to be one the best Artisan Cheese label producers in Canada today. Call us with your challenges, big or small.
"I love the new way of ordering online. The girls are great to work with if you have any questions or need help but it's straightforward. The time it takes to place an order is minimal and it's great cost savings in my opinion." - Patty Davenport, A.M. Jensen
Personal Care
As the market continues to innovate, it is important to maintain a unique personality for your brand. Our team understands this principle, as we have adopted it for ourselves. The importance of brand management directly impacts success in the marketplace. This is especially true when there are so many products a consumer can choose from.
"Artcraft has proven, time and time again, that they genuinely care about their customers and want to see them succeed." - Cosmetic Contract Manufacturer Toronto, ON
Nutraceuticals and Health Products
We are proud to serve some of the most demanding customers in the Nutraceutical and Health Products field. We can produce some of the most intricate label designs and leaflet labels where information is contained inside the label. Our labels are produced by application-specific requirements, ranging from tight radius blood vials to OTC vitamins and supplements. Call us to learn about how we can provide the right solution for you
---
Peace of Mind.
Artcraft Label has strict quality control measures to ensure that our products and services exceed our customers' requirements. Our ISO 9001 Certified Quality Management system is composed of the following elements:
Label design review

Colour file management to ensure colour consistency

Material compatibility

Traceability of all materials that are part of the finished product

Process traceability with live data tracking

In-process inspection for defect detection that would not be captured by visual inspection

Paperless record keeping

Failure testing
---
Our Sustainable Solutions
Artcraft Label is committed to providing sustainable labelled packaging. All our plate making, and washing is water based generating no more waste than a load of laundry per day!

In 2015 we developed environmentally sustainable label constructions that meet the Association of Plastics Recyclers, APR Design® Guide guidelines for recycling PET (Polyethylene terephthalate) Clamshells called ProPETE™.

All 4 constructions have met the criteria established in the Association of Plastics Recyclers, APR Design® Guide.
ProPETE™ F series
Label and adhesive cleanly separates from the PET in the hot wash step

The label face stock is film based and will not pulp when wet

The separated label will float in the wash system sink/float tub which allows label pieces to separate from the flake materials

Inks are sealed onto the label Face Stock through either the use of a coating or a laminate layer preventing colour contamination of the RPET
---
ProPETE™ P series
Label and adhesive cleanly separates from the PET in the hot wash step

The label face stock is a specialty paper-based product that breaks down when wet. The residual paper and inks are removed by the rinse system filtration

For P200 over-laminate floats to the surface and is removed in a sink/float tub which allows label pieces to separate from the flake materials
---
ProPETE™ F Series
ProPETE™ F100
Face Stock: BOPP Substrate

Adhesive: Acrylic water-borne adhesive

Ink System: UV Inks + UV Coating (Imatest™ Print Test)
ProPETE™ F200
Face Stock: BOPP Substrate

Adhesive: Acrylic water-borne adhesive

Ink System: UV Inks + BOPP Over-lamination (Imatest™ Print Test)
---
ProPETE™ P Series
ProPETE™ P100
Face Stock: Paper Substrate

Adhesive: Acrylic water-borne adhesive

Ink System: UV Inks + UV Coating (Imatest™ Print Test)
ProPETE™ P200
Face Stock: Paper Substrate

Adhesive: Acrylic water-borne adhesive

Ink System: UV Inks + BOPP Over-lamination (Imatest™ Print Test)